RUNBROOK'S blower door services
RunBrook makes it easy to perform blower door testing of all your residential units throughout the State of Florida. Our blower door specialists have conducted thousands of blower door tests, and our process is especially equipped to handle multifamily and production home projects with hundreds of residences. With our team on their side, builders can be confident that blower door tests are performed with skill, in a timely manner, and in close coordination with the project's construction manager.
REASONS TO PERFORM BLOWER DOOR TESTING
1.      Comply with Code. The state of Florida and certain other states require blower door testing. By appropriately sealing homes and passing a blower door test, you are complying with the building code.
2.      Build Tight/Ventilate Right. Blower door tests help identify whether your contractors sealed homes correctly. Did they leave gaps or cracks that can lead to issues with mold, indoor air quality and energy efficiency?  A blower door test can often pinpoint where the deficiencies are, helping builders avoid mold, quality and other issues in the future.                        
3.     One-Step Closer to a HERS Rating.
A Home Energy Rating System rating (or HERS Rating) consists of a blower door test, duct leakage test and a building energy model.  The lower the score, the more efficient a home.  HERS ratings are required for many green building programs, as well as to be eligible for incentives, such as the 45L tax credit which is worth up to $2,000 per home. In addition, a HERS rating allows builders to market their homes as more energy efficient and as higher quality than the competition.
4.    The test is easy to do. With RunBrook's guidance and expert team, performing blower door testing of all of your units or homes is a breeze.
Florida's blower door testing requirements
Blower door testing of homes is required in Florida and other states. In Florida, all new residential construction that is 3 stories or less and permitted as of July 1st, 2017, must pass a blower door test. To learn some key facts about Florida's blower door testing requirements, click on the link below.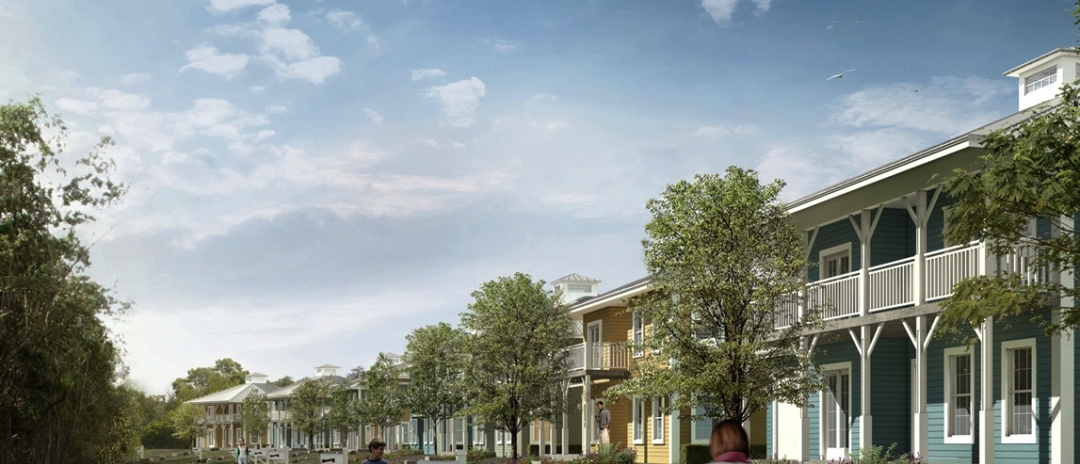 Florida's Blower Door Testing Requirements
about blower door testing
Blower door tests help determine a home's airtightness. A home's airtightness is important because proper building tightness:
·         Reduces energy consumption due to air leakage
·         Avoids moisture condensation problems
·         Avoids cold air leaking in from the outdoors, causing uncomfortable drafts
·         Helps provide acceptable indoor air quality by determining how much mechanical ventilation might be needed.
Blower door equipment includes a frame and flexible panel that fit inside of a doorway, as well as a variable-speed fan, an airflow manometer and hoses for measuring airflow, and a pressure gauge to measure indoor vs outdoor air pressure differences. During a blower door test, a technician will mount a powerful fan into the frame of an exterior door and seal vents. The fan pulls air out of the house, which lowers the air pressure inside of the house. As a result, higher outside air pressure flows in through unsealed cracks and openings and it is easier to measure and locate air leaks.
Blower door tests are required by code in many states including Florida, New York, Maryland, Massachusetts, Georgia, Illinois, and Washington. These requirements often apply to multifamily projects.